Ottawa Eco-Friendly Painters
Planting a tree in your name for every room painted
Ottawa Interior and Exterior Painting Service
Welcome to our eco-friendly Ottawa Interior and Exterior Painting solutions. Our expert team is dedicated to transforming your space with environmentally conscious practices, ensuring a more beautiful and sustainable home or business. Explore our range of painting services tailored to your needs in Ottawa, Ontario.
We make your walls look like NEW!
1- Ottawa Interior Painters
You must get the best Ottawa painting company for interior painting and patching needs.
At Green Time Painting & Design, we can assure you of efficient, prompt and expert painting and wall finishing services from our team of professional painters.
We have years of experience in interior painting and patching projects in Ottawa and surrounding areas.
We know interior painting is one of the best ways to freshen your home. We help you choose the proper finishes best suited for your environment. Our painters will recommend the appropriate products based on your preferred look, mood and durability.
Our painters see that the walls are patched and cleaned before the painting is started. We will cover all exposed areas, such as flooring and furnishings.
Did we mention that we use eco-friendly paint with low odour and plant a tree for every room painted?
2- Ottawa Exterior Painters
An excellent paint job can turn an old house into a lovely and spruced-up home. A new coat of paint provides benefits that rise above artistic appeal. If you are looking for competent painters in Ottawa, please get in touch with us.
We provide exterior painting and cleaning packages that can make your abode look more appealing from the outside. Our experienced painters can deliver what homeowners want.
We recommend the use of premium quality water-based paint for outer walls made of concrete. We ensure the paint lasts longer despite the exposure of exterior surfaces to extreme weather conditions and constant changes in temperature.
Our painting specialists know that exterior paint must be impervious to moisture and endure flaking or fading because of sunlight.
Green Time Painting Services will finish your exterior painting requirements efficiently and without delays.
Ottawa Interior and Exterior Painting Benefits
Here are some benefits that you can get from engaging our services:
You can combine exterior pressure washing and window cleaning with your painting project because we know that painting and cleaning go hand-in-hand. Our packages save you the hassle, time and money.
We use trusted brands in paint products along with modern equipment. Thus, you can be assured of above-standard output. Our painters guarantee an enhanced appearance for your property's exteriors.
We will get the job accomplished correctly. The process of tinting paint colours is quite complicated. Inexperienced painters may find it difficult to match paint correctly. We guarantee you there will be no discolouration or uneven surfaces. As reliable painting contractors, Green Time Painting Services will implement the project in accordance with your needs and prescribed industry standards.
We will save you precious time and hard-earned money. We set timelines at the beginning of each painting job. We will put this in a written agreement for the benefit of both parties.
Our goal is to accomplish the work perfectly and within a specific period. Responsible commercial painters like us do not compromise quality even when a deadline has been fixed.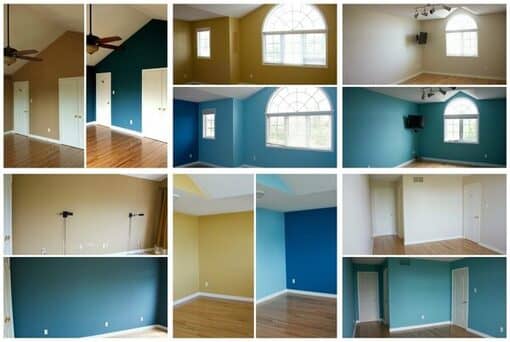 Decorative Finishes – Feature walls that will leave you stunned.
Bring your walls to life! Imagine walking into your freshly painted home and seeing a custom marble-like feature wall made from natural stone plasters in your favourite colours
Green Time Painting & Design takes decorating to another level. Our custom decorative wall finishes are genuinely original and customizable.
We offer Venetian plaster, micro cement, lime wash, and other decorative finishes for clients in Ottawa and Toronto. We can make your walls look like marble, concrete slabs, cement, metal, etc.
Our team has travelled the world and learned Venetian plaster from master applicators to bring Ottawa and Toronto the best decorative wall finishes the world has to offer.
We work with interior designers, architects, homeowners, and business owners in Ottawa and Toronto by creating wall designs that suit their environment. Walls and ceilings can be transformed into art when artists collaborate with Green Time Painting & Design.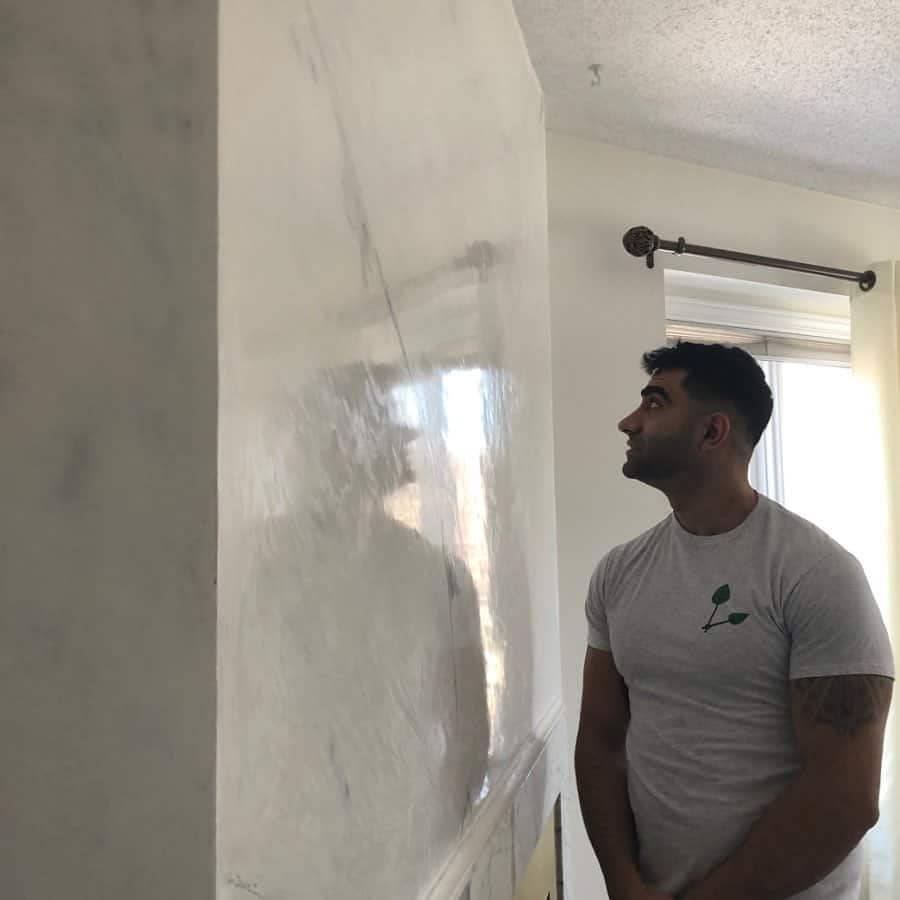 Why choose us?
Green Time Painting & Design uses eco-friendly paints and decorative finishes without the toxic chemicals that can cause recurring ailments, respiratory conditions and allergies to people and pets. Our water-based paints do not leave dangerous footprints. Our paint products are better because they contain negligible VOC (or none at all) that produce lesser damage.  VOCs are emitted by chemical paints that leave non-biodegradable waste materials.
We offer custom interior painting and decorating services that best suite your properties needs.
We are reliable Ottawa painters that are customer-centric. Take a look at our Google reviews and see why we come highly recommended. We are fully insured to ascertain peace of mind for all our clients. Green Time Painting & Design is certified by the Workplace Safety and Insurance Board (WSIB) for Business to Business sub-contracting projects.
As professional paint contractors, we have the capacity to come up with comprehensive preparatory work. This is definitely the key to a long-term painting job. Our painters will prepare your interiors before painting which includes scraping and sanding the surfaces.
We use the proper products since our painters know how to use various products and work with different surfaces. They know exactly the kind of paint suitable for your home's interiors.
Green Time Painting & Design knows all safety measures in house painting. This includes mixing of paints or keeping the chemicals away from sources of ignition. Qualified interior painters understand all these safety procedures.
We focus on quality. As a competent interior house painters, we have the right skills, experience, tools, and training to finish our tasks efficiently. We adhere to regulations, codes and standards. Thus, our customers can look forward to seamless output and accurate specifications.
We will finish the work on time without compromising quality. Our people will clean up your home after the painting is done. You do not have to worry about clutter or issues of tidiness. At the same time, we can guarantee to enhance the value of your abode or establishment for possible resale.
Green Time Painting & Design is one of Ottawa's premier residential and commercial interior painting service providers.